CATCH THE WAVE — THE WATERFRONT SOUTH ARTS & CULTURE COMMUNITY
COMMUNITY DEVELOPMENT | ART | HISTORY | THEATRE | MUSIC | ENVIRONMENT | MOVEMENT | POETRY
A COLLABORATION OF ARTS & CULTURAL ORGANIZATIONS
We're working together to ensure a brighter future for our neighborhood and City
The Waterfront South neighborhood in Camden, NJ hosts a thriving Arts and Culture Community. A network of unique cultural enterprises – including artists, theater, urban farming, dance, writing, and history – call this neighborhood home. Waterfront South has suffered from neglect and environmental injustice, yet the power of human creativity and collaboration nurtures beauty and hope. Visionary individuals and organizations have worked tirelessly to convert abandoned buildings into hives of activity – art shows, dance performances, theatrical productions, and much more.
The Heart of Camden – an urban redevelopment agency that has provided quality housing to countless individuals and families since 1984 – has served as a springboard for many of the activities and organizations that followed it. Heart of Camden has evolved into the hub of a dynamic and energized community of art and culture.
One of the more recent additions has been The Writers' House, which serves as a community space and provides educational programs to support literacy, creative writing, and self-expression through the writing of haiku and other literary forms. Inspiration for this beautiful space comes from Camden's own Nick Virgilio, the late renowned haiku poet.
Similarly, the Camden Shipyard and Maritime Museum explores Camden's rich maritime history and her contribution to global shipbuilding and seafaring exploration. This proud history is all too often forgotten amidst the challenges of Camden's post-industrial economy.
Just a block away sits Camden Fireworks, a once abandoned and re-claimed Camden City Fire House, now a beautiful facility offering gallery and studio space to artists of every stripe. Camden Fireworks provides a place for imagination, inspiration, and expression.
The nearby Center for Environmental Transformation employs Camden youth to tend the flourishing urban gardens and farmers market. In the context of our neighborhood's numerous environmental injustices, CFET engages with neighbors in advocacy efforts and educates visitors of all ages about more environmentally responsible living.
Around the corner at the South Camden Theatre Company we see another example of life thriving in our city through the arts. At Father Michael's encouragement, a small theatre company moved their productions from the church basement to a beautiful 99-seat theatre across the street. This new home was lovingly built by The Heart of Camden and sponsored by countless supporters too numerous to mention. Ten years later, SCTC proves over and over that show-goers will, in fact, come to Camden for top-quality theatre productions and art of all kinds. Considered the anchor of the burgeoning arts community in Waterfront South, SCTC engages the neighborhood in both entertainment and educational efforts.
The newest addition to the Waterfront South Arts and Culture Community is the Camden Sophisticated Sisters.  CSS is a drill team, one of the best in the United States, specializing in various styles of dance including Drill, Step, Hip Hop, Contemporary, Modern and Jazz. But the structure, discipline, and fun of the drill team are just the beginning of CSS. More than a drill team for these kids, it's a safe haven. It's a support system. It's a loving family. It's a way of life.
This remarkable community of partner organizations shares the mission to bring awareness of and access to arts and culture in Camden, NJ. Many of these organizations trace their beginnings to Sacred Heart Church, which has been nestled near the center of the Waterfront South neighborhood for well over 100 years, and to the visionary leadership of Father Michael Doyle. Father Michael saw the potential for life, for beauty, for art, on every street corner and in every empty lot, and those visions have taken root in many remarkable ways. The legacy of his presence shines in countless ways as one travels around the few blocks surrounding the parish. Father Michael's physical presence in the neighborhood remains constant even in retirement; he still lives across the street from his beloved Sacred Heart School.
OUR ORGANIZATIONS
Bringing people, art, and culture together in Camden
CAMDEN SHIPYARD AND MARITIME MUSEUM
Museum | Historical Events | Boat Building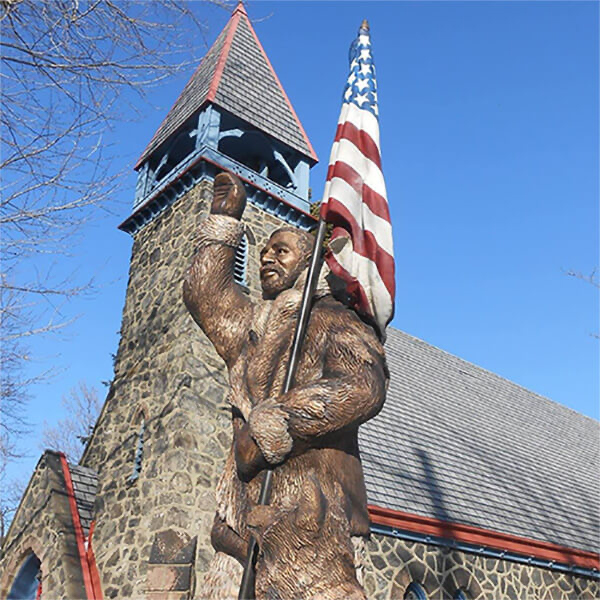 Although the ships that were built in Camden were intended for use outside of the safety of their berths here, the Camden Shipyard & Maritime Museum endeavors to give the memories of those ships, the shipbuilding industry from which they were born, and the maritime legacy of Camden, New Jersey, a permanent home and safe harbor.
The mission of the Camden Shipyard & Maritime Museum is to educate, inspire, and engage citizens about Camden's rich maritime heritage and significant contributions to global shipbuilding and seafaring exploration.  The museum will be an anchor institution for cultural enrichment and community development for Camden's Waterfront South neighborhood.
The Shipyard Museum is also home to the Urban BoatWorks program which teaches middle and high school youth how to build wooden paddleboats, canoes, and kayaks. Since the program's first year in 2009, 47 boats have been handcrafted and launched on the water.
South Camden Theatre Company, Inc.
Live Theatre | Music | Art | Children's Movies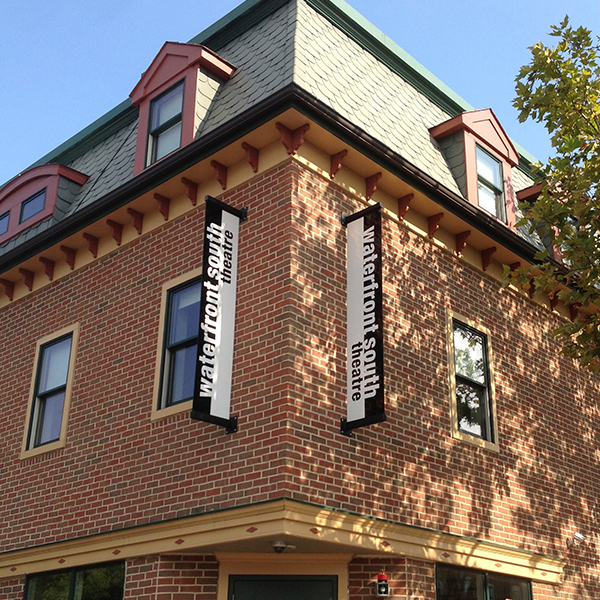 The roots of the South Camden Theatre Company are deep, far deeper than the years during which we've been producing plays at the Waterfront South Theatre. An amazing convergence of vision, generosity, talent, and hard work helped to form the theatre company we've become. The vision was that of Father Michael Doyle, pastor of Sacred Heart Church, who knew a playwright, Joe Paprzycki. Father Michael encouraged Paprzycki to bring his work to Camden, to a stage built by volunteers in the basement of the Sacred Heart Church.
Camden's first professional theatre strives to enhance the community by creating quality artistic productions while anchoring The Waterfront South Arts District. SCTC produces four shows per season including dramas, comedies, video events, and more. SCTC works to promote the Waterfront South neighborhood's rebirth as a destination by providing a positive experience for its residents and those from the surrounding region. SCTC's goal is to entertain, engage, and educate.
CAMDEN FIREWORKS
Exhibitions I Artist Studios I Event Rentals I Community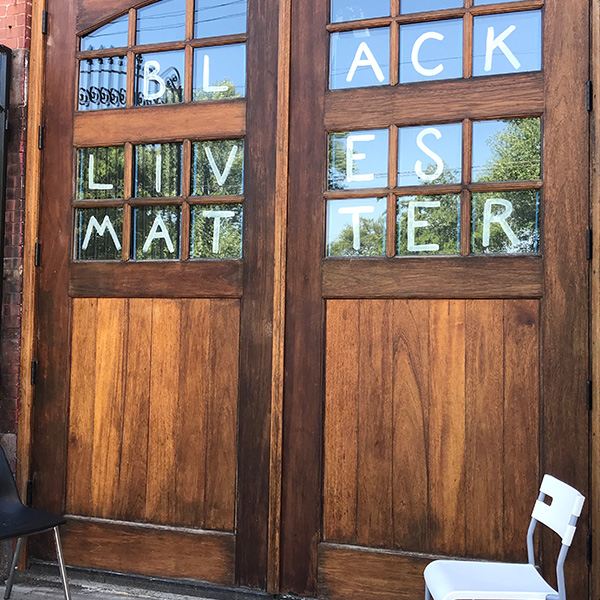 Camden FireWorks brings artists and neighbors together for mutual inspiration and to empower our community with opportunities to encounter, learn about and create art. We offer six exhibitions each year, including a group show featuring local Camden artists. Partnering with other arts and culture organizations in Camden, we offer a wide range of free programming. Our popular Open Studio community art workshops give anyone a chance to walk in, make art and take it home with the help of teaching artists. Our nine artist studios are home to a talented crew who are not only developing their own art, but also making an impact in our community with dynamic public art and opportunities to learn. Our spacious and beautiful gallery space is also available for event rentals.
HEART OF CAMDEN
Community Development | Field House | Affordable Housing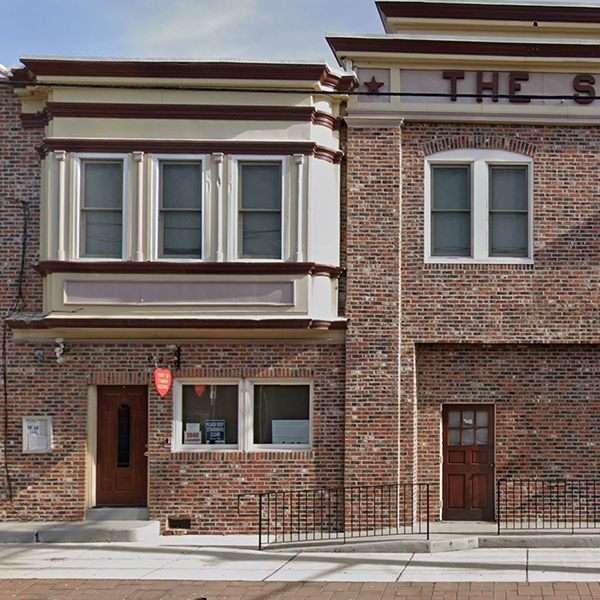 Since its inception in 1984, the Heart of Camden has built and rehabilitated over 300 homes for families of Waterfront South, developed a flourishing arts & cultural district, built the Michael J. Doyle Fieldhouse Gym: and collaborated with partners on cleaning and greening the neighborhood by building new play spaces and providing access to the beautiful Delaware River waterfront. The Heart of Camden's unique model engages residents, community leaders, and volunteers to add resources, create and implement neighborhood programs, offer valuable insights, and support children and families.
Home—it's where the Heart is!
CENTER FOR ENVIRONMENTAL TRANSFORMATION
Urban Youth Farm | Retreats | Environmental Justice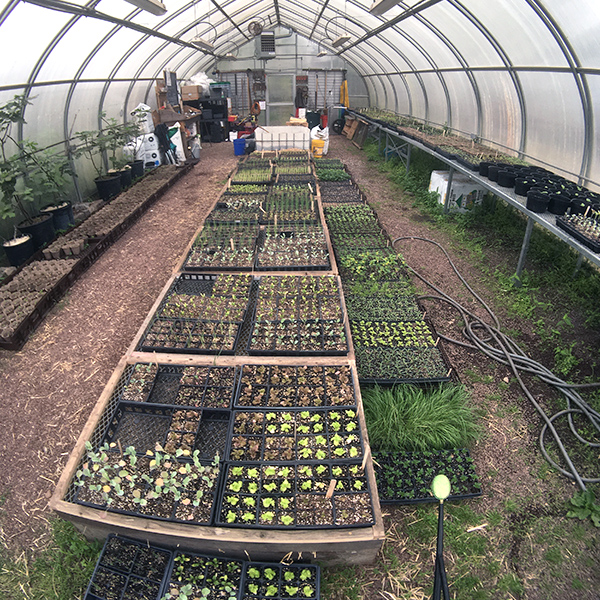 The Center for Environmental Transformation (CFET) engages, educates, and inspires people to practice a more environmentally responsible way of living on the planet. We partner with the people of Waterfront South, as well as organizations throughout the city to advocate for healthy, unpolluted air, and access to fresh, healthy food.  We offer Camden teenagers the opportunity to develop leadership skills, self-awareness, and receive environmental justice training through our youth urban farming program.  They are also responsible for running our weekly neighborhood farm stand. Our neighbors enjoy access to garden plots in our community garden and gardeners throughout the city benefit from our seedling and seed distributions. CFET also hosts experiential learning retreats for those who seek to gain a greater understanding of the principles of environmental justice and sustainability, thereby preparing young adults to be change advocates in their neighborhoods, schools, places of work, and home faith communities.
CAMDEN SOPHISTICATED SISTERS
Education | Music | Movement | Socialization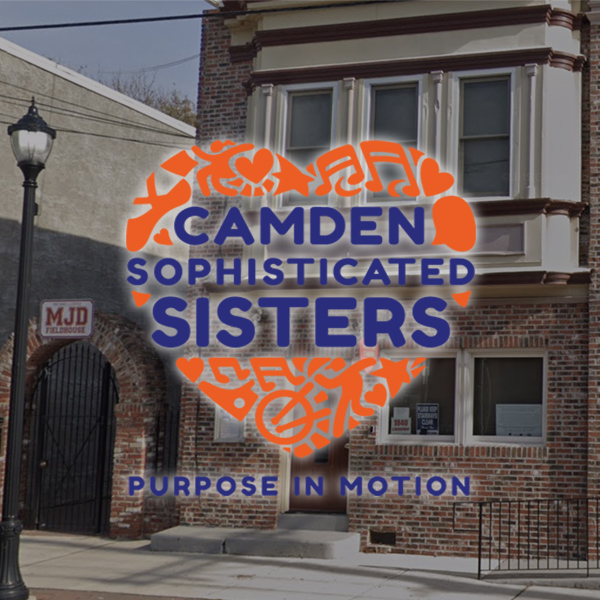 The Camden Sophisticated Sisters is a life-saving nonprofit organization disguised as a drill team. Kids and their families come to us thirsting for the discipline, purpose and positive accomplishments that step dancing and drum corp provides. CSS teaches not only the art of dance, but also the power of education and the importance of service.
Through the years, CSS has seen more than 4,000 children successfully come through the program. The organization boasts a 100% graduation rate with 90% of its team members attending institutions of higher learning. CSS partners with the parents, teachers, schools and community organizations to ensure every member has the advocacy and resources they need to thrive.
THE NICK VIRGILIO WRITER'S HOUSE
Poetry | Writing | Education | Community Service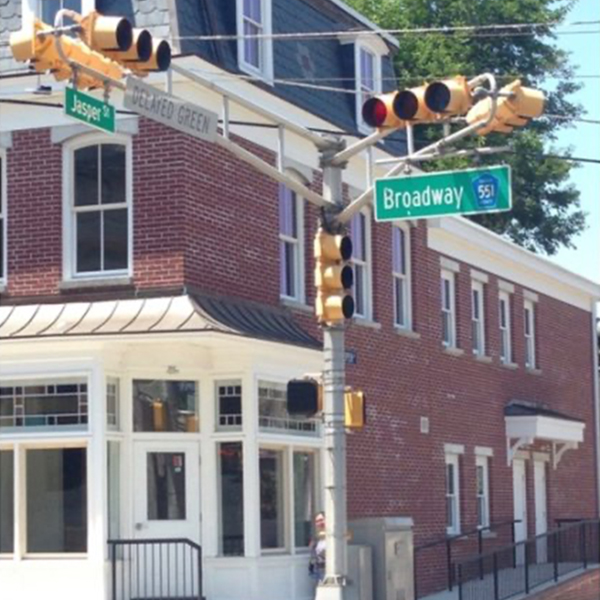 The Nick Virgilio Haiku Association is proud to welcome you to our home – a center for writers of all ages, honoring Camden's own Nick Virgilio, world-renowned haiku poet. The Writers House serves as a community space and provides educational programs to support literacy, creative writing, and self-expression through the writing of haiku and other verse forms. At the Writers House, NVHA and our partners Mighty Writers are providing services, food, diapers, and virtual workshops – that serve local and global audiences – during the pandemic.
For more than a decade, the Nick Virgilio Haiku Association worked to create a permanent space to continuously offer educational programs, host events, and nurture poets of all ages and backgrounds. After nearly eight years of development, the Nick Virgilio Writers House is open to the public in the spring of 2018.
MIGHTY WRITERS — INSIDE THE NICK VIRGILIO WRITER'S HOUSE
Teaching Kids To Think & Write With Clarity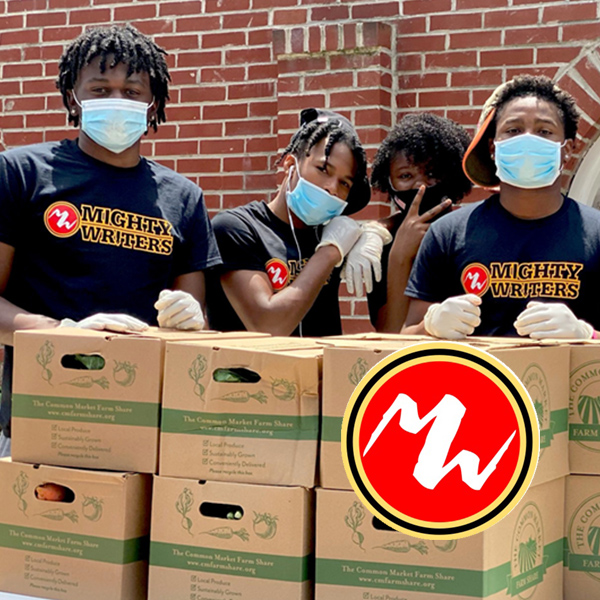 The Mighty Writers — Camden is a writing non-profit that teaches kids ages 3-17 to think clearly and write with clarity so they can achieve success at school, at work, and in life.
We're intent on investing in the future of our Mighty kids in Camden by offering homework help, writing workshops, mentorships, and college and career prep programs. Mighty Writers focuses on amplifying and empowering student voices through high-quality, community-oriented writing programs.
We have recently added a Food and Literacy distribution program to our other services to meet the needs of our Camden community during the Covid-19 pandemic.
SUPERIOR ARTS
Dance | Acting | Film | Production Management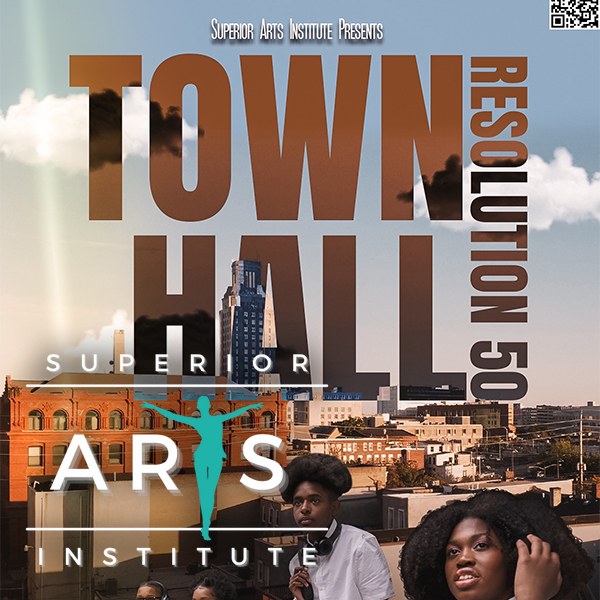 Superior Arts Institute's mission is to provide the greater Camden area with an artistic outlet for residents to embark upon a compelling experience utilizing advocacy through the art of Dance, Acting, Film, and Production Management. The organization partners with local schools and community organizations to develop conscious skilled, superior artists.
MAKE A GIFT TO THE HEART OF CAMDEN
Your gift will be used to benefit our community development program
SHOP OUR PRODUCTS — SUPPORT THE ARTS IN CAMDEN
Every purchase you make will help our organizations grow stronger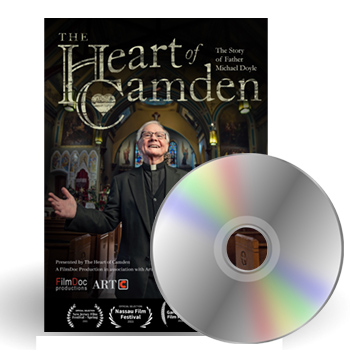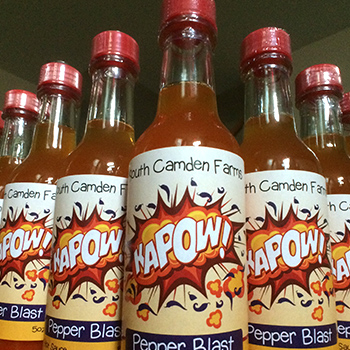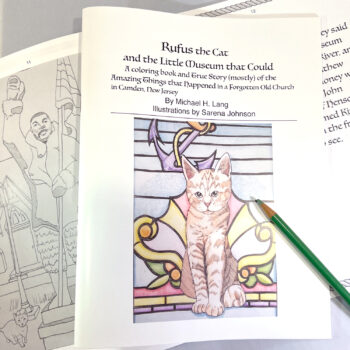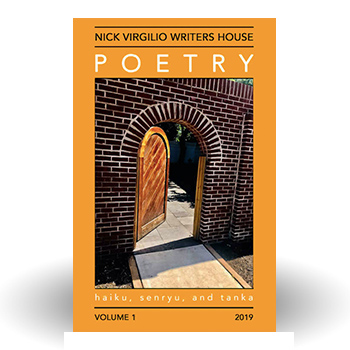 CONTACT US TODAY!
We'll get back to you as soon as we can.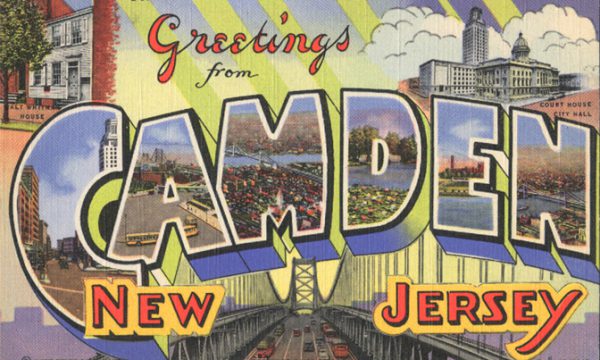 FIND US USING GOOGLE MAPS
We're easy to find and fun to visit
NEWS
The Waterfront South neighborhood has been in the news!